Customers First
At PSSC, our customers always come first. It's that simple.
Forward Thinking
We invest in the technology, the processes and the people that put you ahead of the curve.
Problem Solvers
If you have unique demands, we have unique solutions to help you service your customers.
Customer Support
We support the needs of our customers—and the needs of our customers' customers.
Our Story
Publishers Storage and Shipping was established in 1974 to provide end-to-end warehousing and shipping services for publishers. With a deep knowledge of the industry, over 200,000 square feet of warehouse space, modern technology and a team of experts, PSSC is designed to meet the unique needs of the publishing industry. PSSC has established warehouses in Massachusetts and Michigan.
We currently serve over 350 publishers of varying size and sophistication—ranging from single title self-publishers, to publishers with thousands of SKUs. At any given time, we house over 12,000,000 units in storage, representing 100,000 SKUs and ship over 15,000,000 books each year. Along with the storage and shipping of books, we also perform set assemblies, kitting, barcoding, and shrink wrapping for many of our customers.
We believe the key to our continuing success is a long-term commitment to serving the needs of our publishing clients. Flexibility, responsiveness and integrity have ensured a longstanding and stable customer base. We give conscientious and prompt service to all of our clients, regardless of size or amount of business.
Our Facilities
All of our services are provided from modern warehouses and facilities built to PSSC's exacting specifications. Our buildings are efficient steel and masonry structures located for easy access to major highways and all carriers—they're well lit, climate controlled, and have sprinkler systems installed. Multiple shipping and receiving docks avoid delays; no truck queuing or delivery appointments are required.
We invite you to view the virtual tour of our facilities:
Ypsilanti, Michigan
Ypsilanti, Michigan serves as our corporate headquarters, where we have two facilities measuring 75,000 sq. ft. and 30,000 sq. ft. respectively.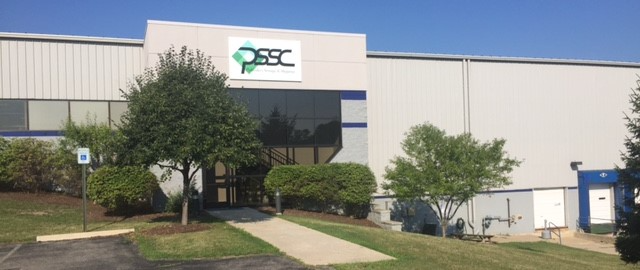 Fitchburg, Massachusetts
Our second location in Fitchburg, Massachusetts, has been twice expanded to its present size of 104,000 sq. ft.